Press & Awards
Since The Courtyard Dairy's opening in 2012, owners Kathy and Andy have won many awards and helped to promote British cheese in a multitude of ways. Read about some of their many awards (including 2013 World Cheese Awards Cheesemonger of the Year) and view their press articles below and here on the press clippings page.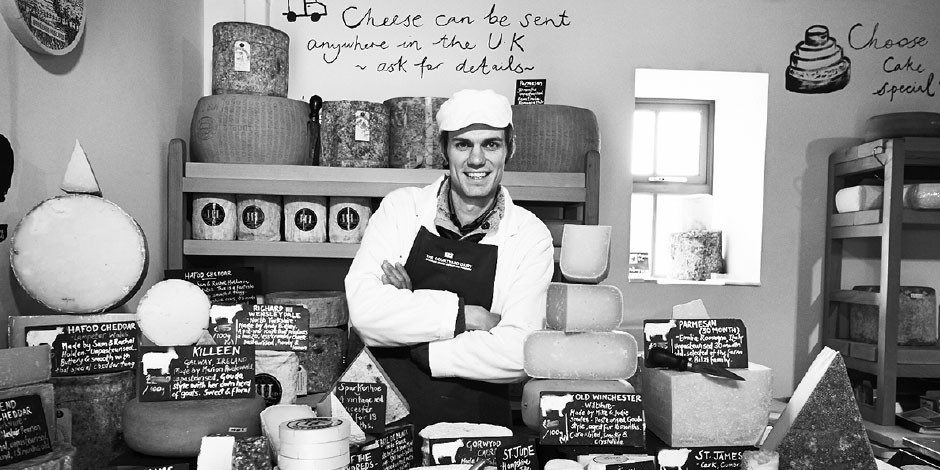 Aged to Perfection, Freshly Cut to Order
Once the cheeses have been selected from the farm, that's not the end of the story: the whole of The Courtyard Dairy shop is specially equipped to mature specialist cheese to its best. It's not just simply a case of letting cheese ripen – each cheese has it's own special requirements, from the environment it is kept in, to its day-to-day care, such as turning, brushing and washing.
Find out how this is carried out to perfection at The Courtyard Dairy.
The Courtyard Dairy sells unpasteurised cheese every day in their specialist shop near Settle, so when you buy cheese online, each cheese will be cut fresh from the wheel the day before it is delivered direct to your door. No cutting corners, no compromise on quality or excellence.