Cheese wedding cake testimonials & pictures (3 of 4)
Some pictures, decoration ideas and comments from customers who have previously celebrated with Cheese Wedding Cake Towers from The Courtyard Dairy.
(This is page three of examples, view pages 1-4 here).
We had a fantastic day thank you, and the cheese wedding cake went down a storm!  Z. Allen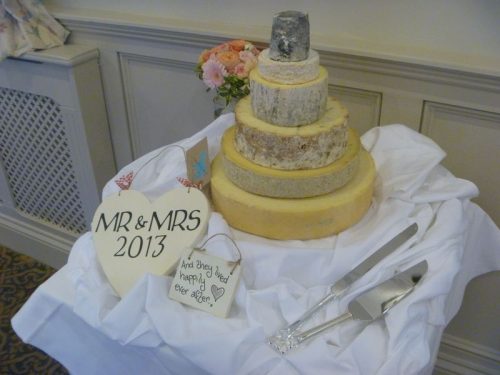 An absolutely amazing cheese wedding tower – thank you guys!  P. Manning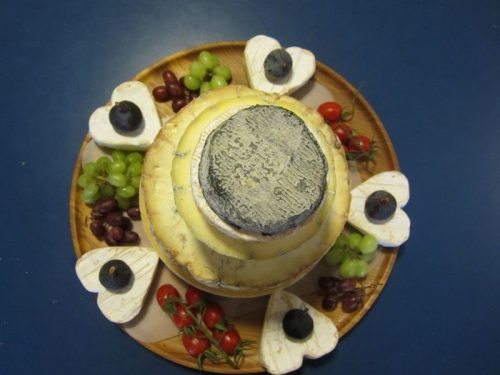 Many thanks for the delicious wedding cheese cake. Everyone enjoyed it, and there is very little left! L. Townsend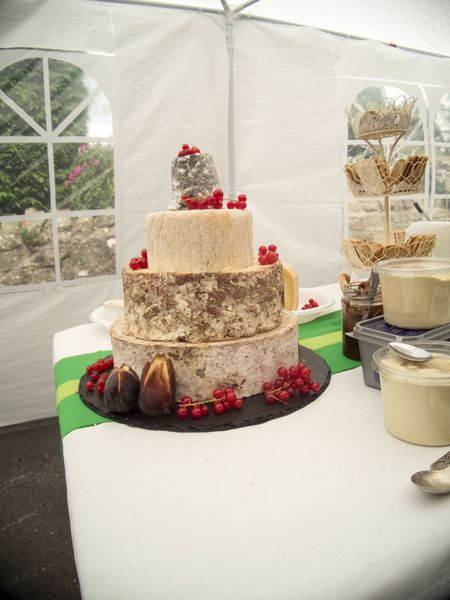 A huge thank you for the delightful wedding cheese cake.  The cheese looked and tasted amazing and some people enjoyed trying new cheeses.  The cheese cake tower was so popular I didn't even get a bite of the Finns. The delivery was faultless too. N. Patter
 The cheeses were very special and much appreciated. A wedding cake to remember. L Walton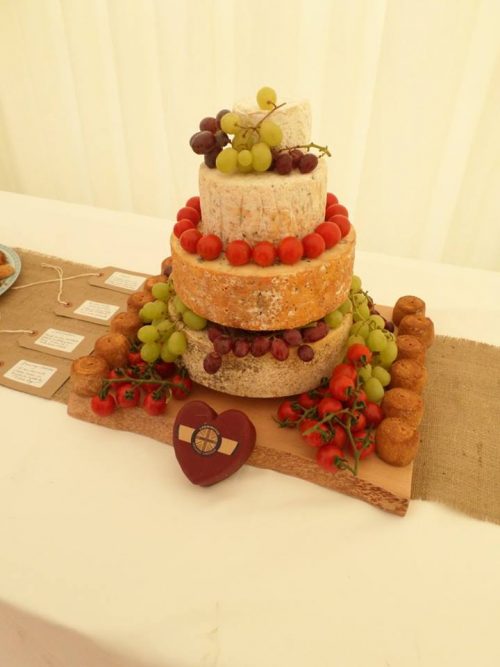 The cheese was a real hit, everyone was saying how amazing it was, so thank you very much!! We will certainly be recommending you to anyone looking to buy cheese for a wedding/special event, or even just for a treat! And the service you provide is just as good as the cheese, thank you so much!  L Farish
The cheese went down exceptionally well. Even the chef of the place we got married in, in Germany came out to ask us where the cheese had come from. Every one was blown away.  M Johnson.
Thank you for the cheese – it was excellent! L Coates.
The cheese was fab – a huge hit at our wedding on Saturday, thanks.  K Sanderson
 I just wanted to thank you for our amazing wedding cake 🙂 it was everything we wanted and all of our guests loved it! C Seabourne.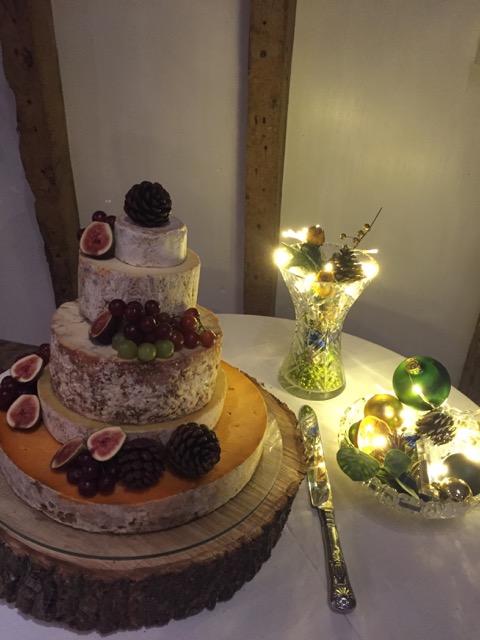 (View more examples: pages 1-4 here.)
Buy these cheese wedding cakes online here.
Related Articles