Cheesy joke competition!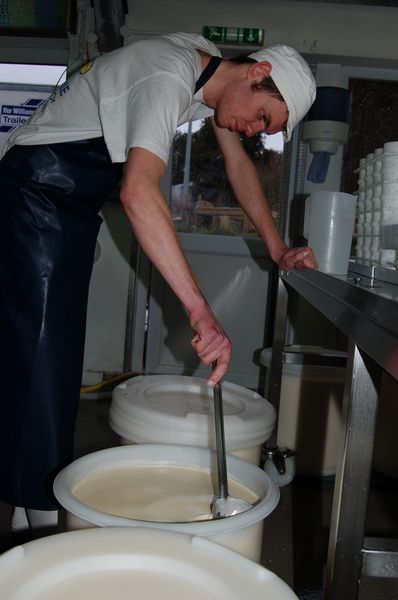 CHEESEMONGER GETS TIRED OF CHEESY JOKES!
With World Smile Day (3rd October) fast approaching, we have decided to run a competition to find some new 'cheesy' jokes.
I think I speak for all cheesemongers across the land when I say we are tired of hearing the same old cheesy jokes day after day from chuckling customers in the shop.
It must be several times a week we get the same old puns: "What cheese do you entice a bear out of the woods with? 'Camembert'.
What cheese should you use to hide a small horse? 'Mascarpone'.
And this is just the tip of the iceberg! We've heard the same old jokes so many times that we'd like to encourage a bit of originality!
To help you come up with something original, we are running this competition to find the best new cheese jokes.  With existing 'cheesy jokes', like those above, banned, I am inviting anyone to enter and come up with a new cheesy pun or two.  Click here to view the list of banned jokes.
To enter all you need to do is submit a new cheesy joke (written or video) to me via twitter (@CourtyardDairy), email ([email protected]) or in person in the shop, and seeing how much it amuses the cheesemongers.
We're offering a cheesy prize too for the winner.  But most of all we just want a new range of jokes to amuse us!
Buy mail order cheese boxes online from The Courtyard Dairy.
Find out more fascinating facts about cheese – simply sign up to The Courtyard Dairy monthly newsletter for regular  exciting offers and interesting info. from the cheese-world.  Sign up here.
Related Articles