How to create a Christmas cheeseboard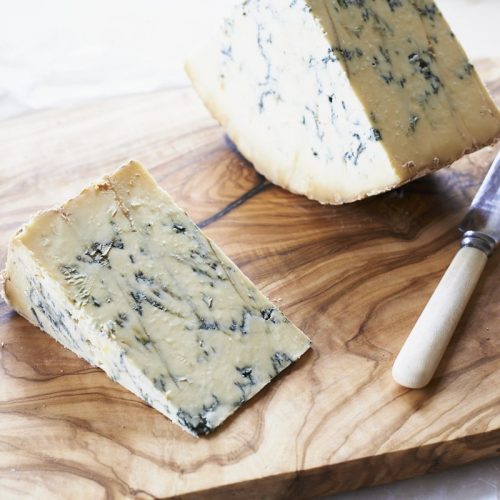 Christmas and cheese go hand in hand, and there simply isn't a better way to finish off the Christmas meal than with a glass of Port and a chunk of tasty cheese, then just let the night slide in.  I'm the managing partner and 'affineur' (cheese refiner) of Settle's specialist cheese shop, The Courtyard Dairy, so good cheese is my passion, and I'd like to share with you my ideas of how to create a perfect Christmas cheeseboard.
Why is there such a strong tradition of eating good cheese at Christmas time?  It's because Christmas really is the perfect time to eat some cheeses.  Creamy Kirkham's Lancashire and classic Stilton, for example, are at their best when made with milk from towards the end of summer – these are naturally coming to maturity now, just in time for Christmas.
How to make a Christmas cheese platter:
To create the perfect cheeseboard this Christmas, I suggest you go for a balance of styles, types and textures of cheese.  Usually three to five cheeses make a nice selection, but in the past I've been served just one 'outstanding' cheese, and really loved it.  If you can't decide what cheeses to buy this Christmas with this we've come up with some pre-set cheese selection and cheese gift boxes here – it takes the stress out of the Christmas cheese delivery!
If you want to decide yourself though you can easily create a nicely balanced selection with three cheeses.  It is common to include a soft Brie- or Camembert-style, a hard cheese (typically Cheddar) and, of course, a blue.  You can offer a range of strengths and flavours within these styles.  This Christmas, however, you could go for something different: move away from the classic Brie, Stilton and Cheddar, and experiment with some unusual farmhouse varieties.  Old Winchester, for example, a strong-crystalline 20-month old Gouda style from Wiltshire, is a great replacement for Cheddar.
Once you've selected cheeses to fit the three core styles, any extra cheese you offer is up to you.  Personally, I'd add a goats' cheese or perhaps an interesting 'washed-rind' cheese – like St James from Cark-in-Cartmel or Winslade from Hampshire cheeses – a Camembert / Vacherin cross.
Finally, be careful not to be persuaded to serve up a whole small truckle of cheese, or individually waxed/potted cheeses.  They have their place, but they are not a patch on the real thing, and will cost you much more than a delicious wedge cut fresh from a traditional large wheel.
With all that said, this would be my choice this Christmas:
Oh and when to serve it … hmmm, the great debate.  For me the French way – before dessert – is normally
best because after dessert your palate has sweetened up too much to enjoy the savoury cheese at its best.  But on Christmas Day I do like to enjoy my cheese after the dessert, and let it take me through into the evening.
Have a look at The Courtyard Dairy's ideas for Christmas cheese boxes and cheese gift boxes here.  You can buy online now for a Christmas cheese delivery!
You can order now for Christmas cheese deliveries! 
It is best to order now to ensure your cheese is delivered in time for Christmas.  Orders are accepted up to 20th December (for delivery 23rd latest), but Christmas week is a very busy time for couriers, so deliveries at that time can sometimes be delayed.  To be on the safe side, therefore, it may be better to order now for a delivery date before 19th December, which should guarantee you'll receive your order on time.   If you place your order now as part of the checkout you can choose a delivery date for the future (i.e. closer to Christmas(
You can view the full range of The Courtyard Dairy's Christmas cheeses here, or click here to view the pre-set Christmas cheese selections and gift boxes.
Related Articles