The Courtyard Dairy features BBC's Countryfile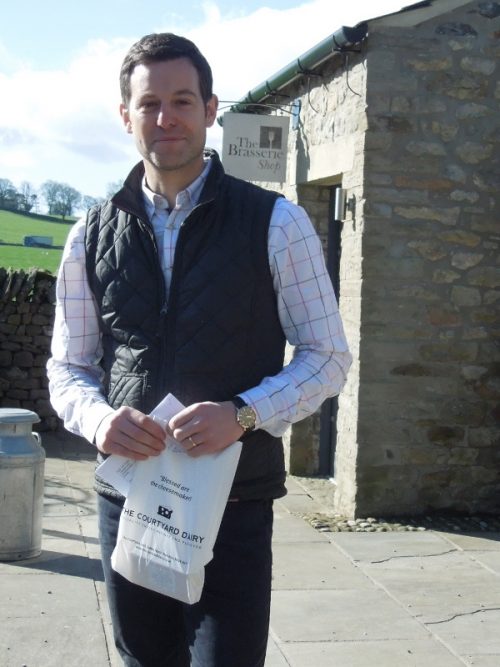 Earlier this year, the BBC's Matt Baker visited The Courtyard Dairy in Settle to seek out some great cheese.  He was attempting to locate as many of Dalesman magazine's '75 Great Icons of Yorkshire' as he could, for The Yorkshire Dales episode of Countryfile to be broadcast on 27th April.  The Courtyard Dairy was able to satisfy his search for two York shire icons: no, not Andy himself, but simply the delicious Richard III Wensleydale Cheese, which enabled Matt to 'tick off' both King Richard III (voted icon number 41) and Wensleydale Cheese (voted icon number 8).
Matt even took a bit of cheese home for himself.  If you wondering which cheese he opted for, well, we can reveal that after a wee taste of the wares, he opted for Dale End Cheddar.
Watch the clip here:
Find out more fascinating facts about cheese – simply sign up to The Courtyard Dairy monthly newsletter for regular  exciting offers and interesting info. from the cheese-world.  Sign up here.
Related Articles